With a mild climate and access to community amenities, North County San Diego is a great place to retire. Independent living communities offer housing for seniors who are 55 years and over. Residents who do not require nurses or assistance with daily activities, may benefit from the increased social opportunities and convenient services offered by senior housing, such as dining, housekeeping and security.
Map of North County
Events
Seniors enjoy a wide variety of events in North County San Diego. Gather at a senior convention to network with like minded adults. Attend a golf tournament or walk-a-thon to raise money for medical research. Listen to live concerts and look at art in the park. Participate in community theater or join a senior sports league.
Lifestyle
Work out in one of the many gymnasiums and health clubs. Take a course at one of the local adult schools. Take advantage of ample parking and the public transportation system to get around. There are a lot of churches. The San Diego beaches are a half hour drive to the west. Play golf at a country club. Visit an Indian casino.
Outdoors
North County has a lot of open spaces for outdoor activities to choose from. You can often see wildlife from your own yard. Some well known parks and trails are Lake Poway to Mount Woodson, Iron Mountain Trail, Los Penasquitos Canyon, Double Peak in San Marcos, Mission Trails Regional Park, and Torrey Pines State Park.
Restaurants
There are a diverse range of restaurants and grocery stores in North County San Diego. You can find nearly any type of food one could imagine from many different cultures. Enjoy drinks with your meal at the Veranda at the Rancho Bernardo Inn, the Kitchen at the Bernardo Winery, or the Karl Strauss Brewing Company.
Shopping
There are many places to go shopping in North County from big box stores to private shops. The biggest mall in the area is North County Westfield where they have department stores. There are a lot of stores at Carmel Mountain Plaza and at the Autopark Way shopping center in Escondido. In La Jolla there is the Westfield UTC.
Senior Living Infographic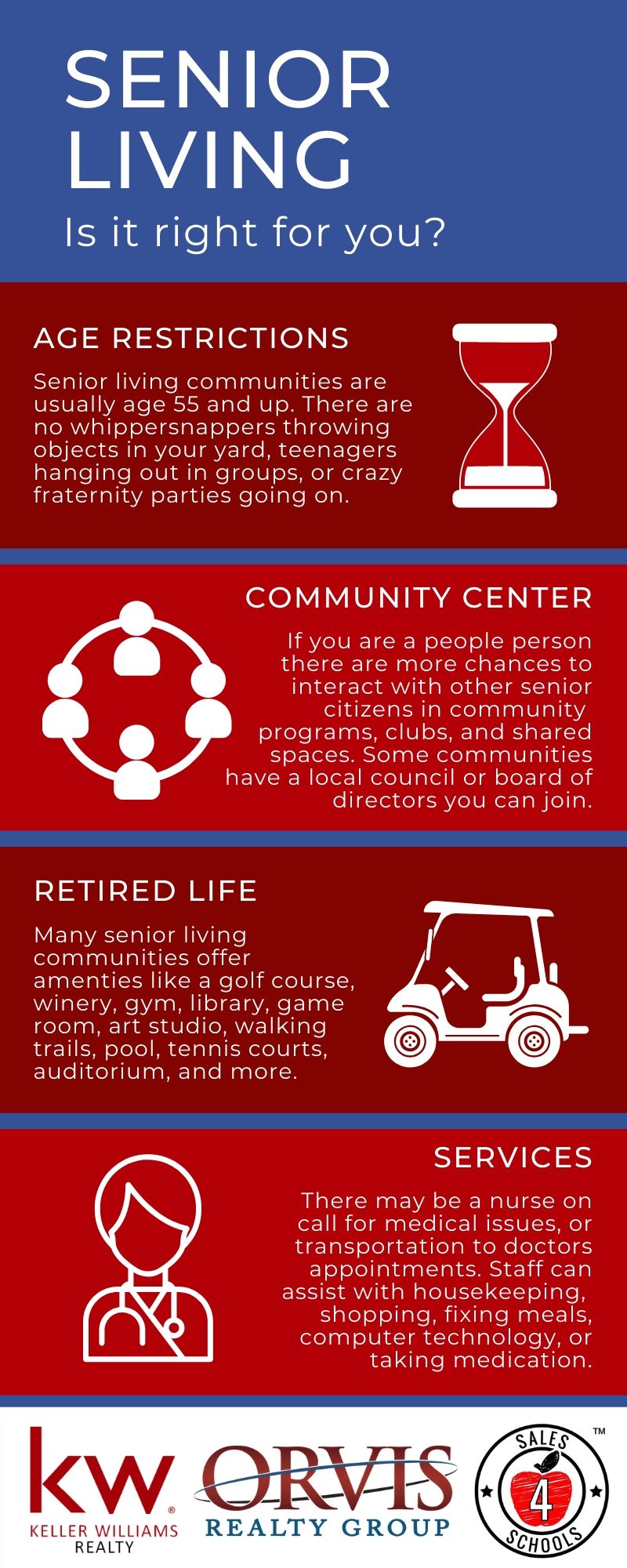 Real Estate in San Diego County
Interested in buying or selling in North County San Diego? Contact us for more information.