Known as the "City in the Country", Poway has a variety of housing options, and deep rural roots. Home of Lake Poway, Potato Chip Rock, the Poway Rodeo, and the Kumeyaay-Ipai Interpretive Center. Community amenities include recreation center and pool, library, sporting fields, and a movie theater. With excellent public schools, a diverse array of cultures, and a lot of community events, the suburb is a great place to raise a family.
Map of Poway
Poway Community Infographic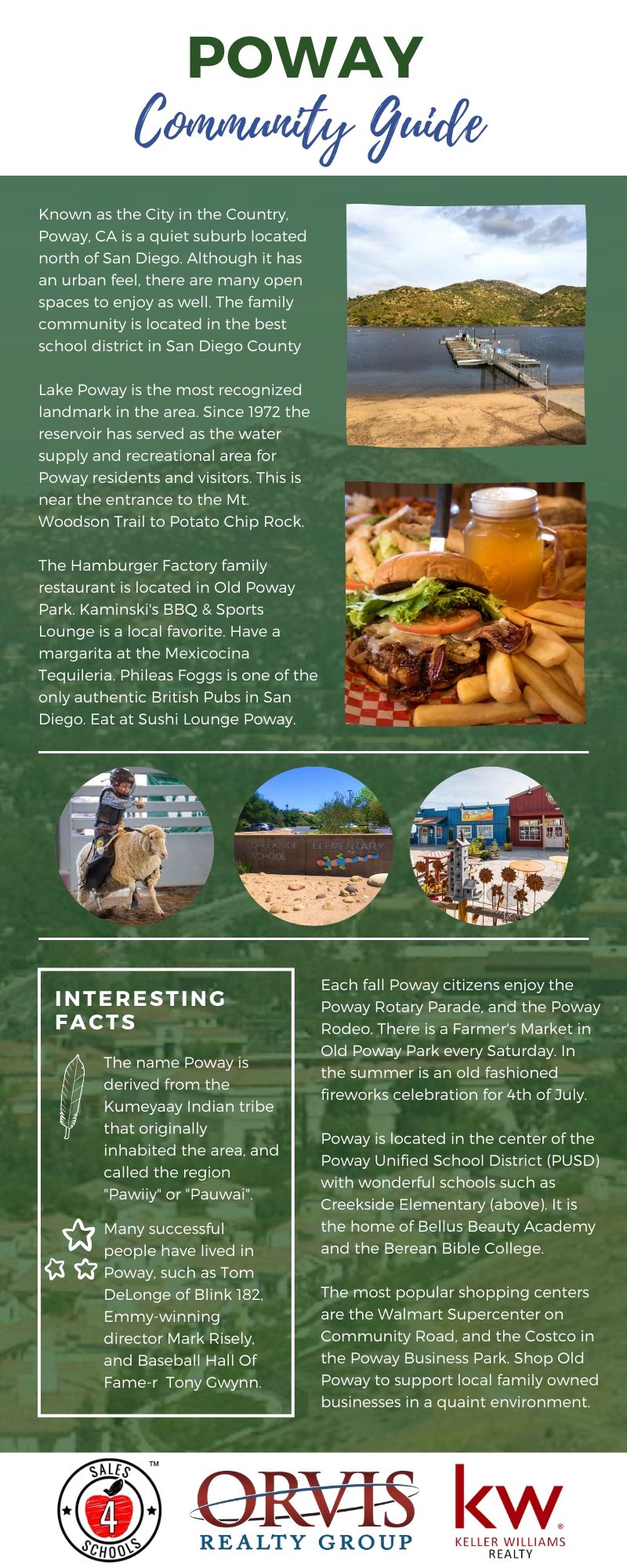 Real Estate in Poway
Interested in buying or selling in North County San Diego? Contact us for more information.